Your mind is made up, you have decided to learn a foreign language either because you were always interested in doing it, or because of a publication you just read praising the benefits of a second language in the job market. In 2020, Indeed-the number 1 jobsite in the world- reported that there was a significant raise in the demand for people with foreign-language skill from the 3.5 million job posting for the UK, especially in the marketing, sales and customer service sectors. They also registered a 40% increase in the childcare sector.
Now, you must decide if you are going to learn this language online or in person. It will pay off if you take a moment to analyse your options.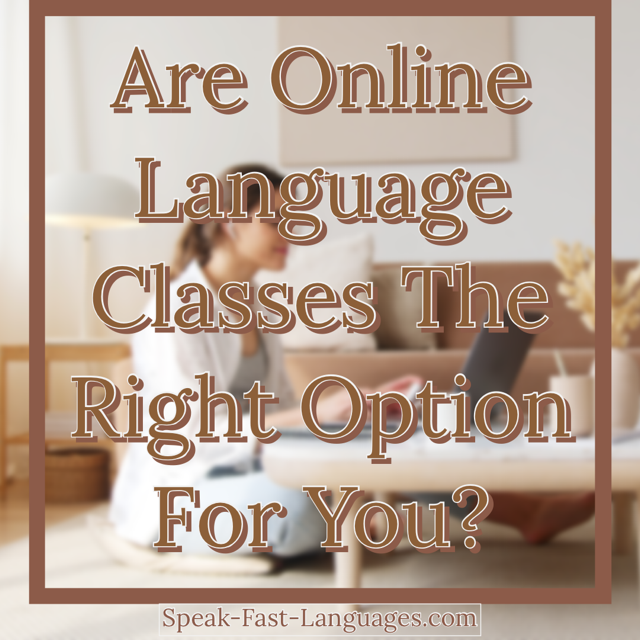 Discipline
First you must analyse your level of commitment especially if you are opting for a self-pace online language course. Your success will depend entirely on it. An online language course will suit someone who is highly motivated, someone who is disciplined with clear goals and able to plan and prioritise their language tasks. Without these your results might not be adequate and you will soon abandon your project.
If discipline and commitment might be an issue the traditional language learning setting -with set classes and regular assessments- might be your best option.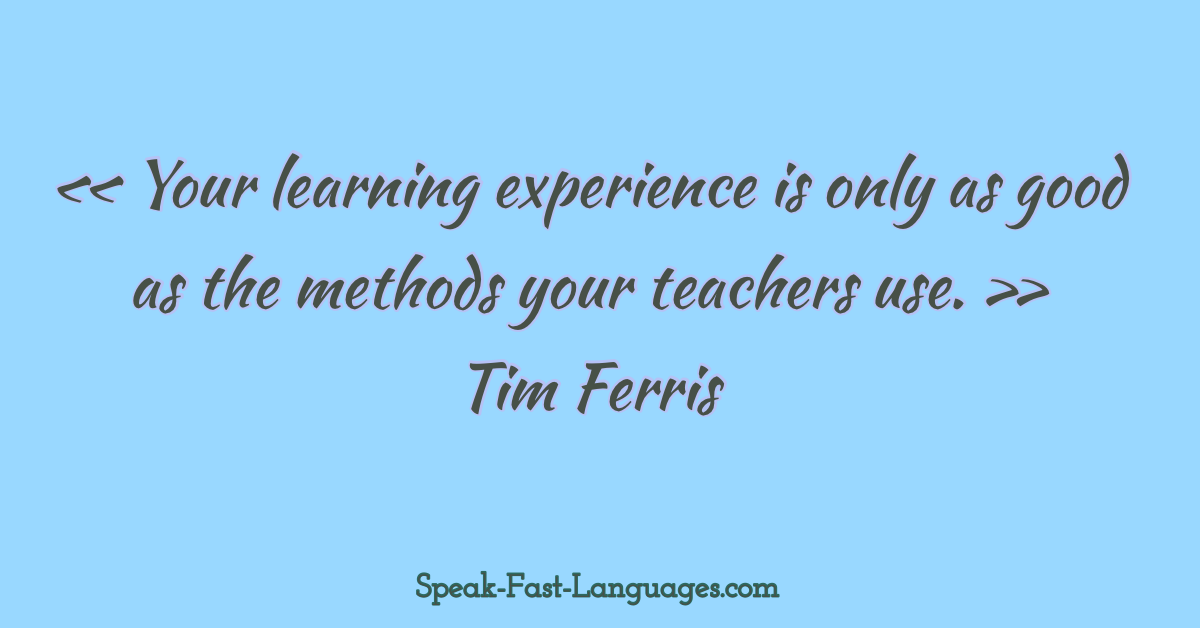 The right teachers

If finding the right teacher to guide you in your language learning journey is a priority, you might prefer the online option. When you subscribe to a college or university course, you must deal with the teacher you are assigned to for the duration of the course. You do not have any input.
Online, you have many options, and it is easier to do your research and gather information about the teacher of your choice by reading the reviews, feedbacks, and social media profile, before committing.
Affordability
College and university courses are usually more expensive for obvious reasons (building costs, staffs, insurance etc). Online private lessons are usually a fraction of the expense.
The immersion experience
If you are after the social experience included in language learning, having the chance to build relationships with peers, online group language classes or in-person group language classes will do the trick. For instance, in my English language classes I have students from different part of the world and everyone learns about everybody else's culture when they participate in class activities.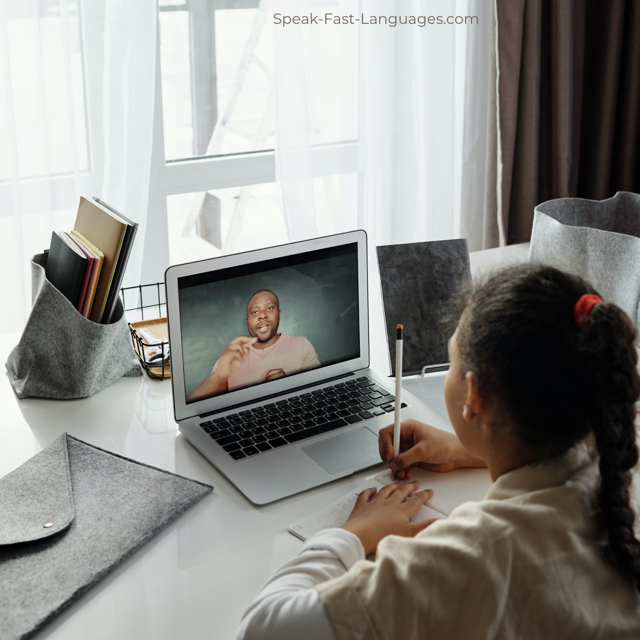 With private language tuition-either online or in-person- your lessons will be tailor-made to your needs.

Customised attention
Private language lessons -either online or in-person- will give you the opportunity to have your lessons tailor-made to your needs. You should bear in mind that even with smaller language classes, the teacher will not be able to always give you personalised feedback, one of the best ways to improve your language skills faster. You will have to be motivated enough to do some independent research to fill your knowledge gap.
Tech savvy
Some people are technophobes, if this is your case, you might not want to have the burden to study online. In this instance, you should opt for an in-person course or private lessons with a tutor.
Nevertheless, if technology is not a problem you will have the advantage of lessons delivered in a familiar environment – your home, office, park, or coffee shop- with much less pressure than if you had to commute to get to the language classroom and back. The average time registered for transport to and from colleges and universities in big cities are around 50 minutes. Online classes are indeed a time saver. Learning from your tablet or smartphone give you a more relaxed experience.
If performing under pressure is your thing- new environment, peers, time- then, you will thrive attending a university course.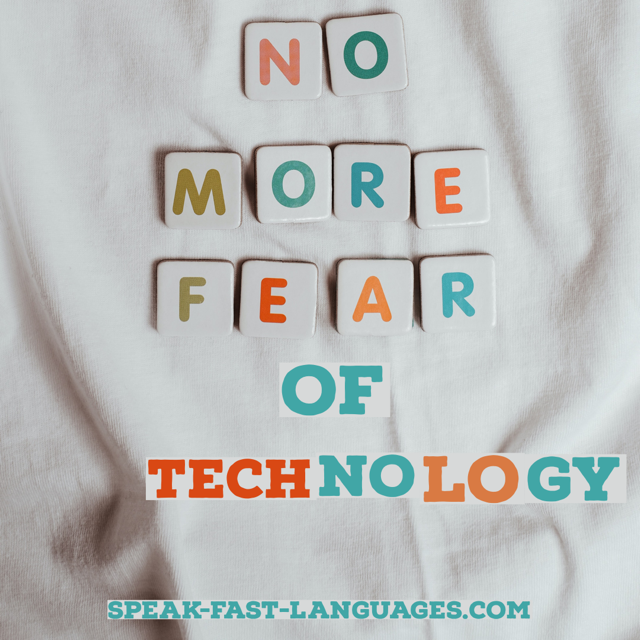 If technology is not a problem you will have the advantage of lessons delivered in a familiar environment

As you see, there are crucial differences between online and in-person language courses and classes. One is not better than the other. It all depends on your expectation, motivation, learning style and available time. Hence the need of taking some time to think things over and decide what is best for you.
If you're ready to try online English, French, Spanish, and Italian language classes, Click here to enquire more!