Speaking a second or third language is nowadays a necessity especially if you work for a transnational firm dealing with clients living in different countries. But, finding time to brush up your language knowledge becomes difficult with all the activities you must do daily.
You are also aware, that improving your language skills will help you at all levels- mainly socially and will allow you to immerse yourself in the foreign culture permitting then deeper connections with the natives.
However, the question that comes to mind is how you can make time for learning.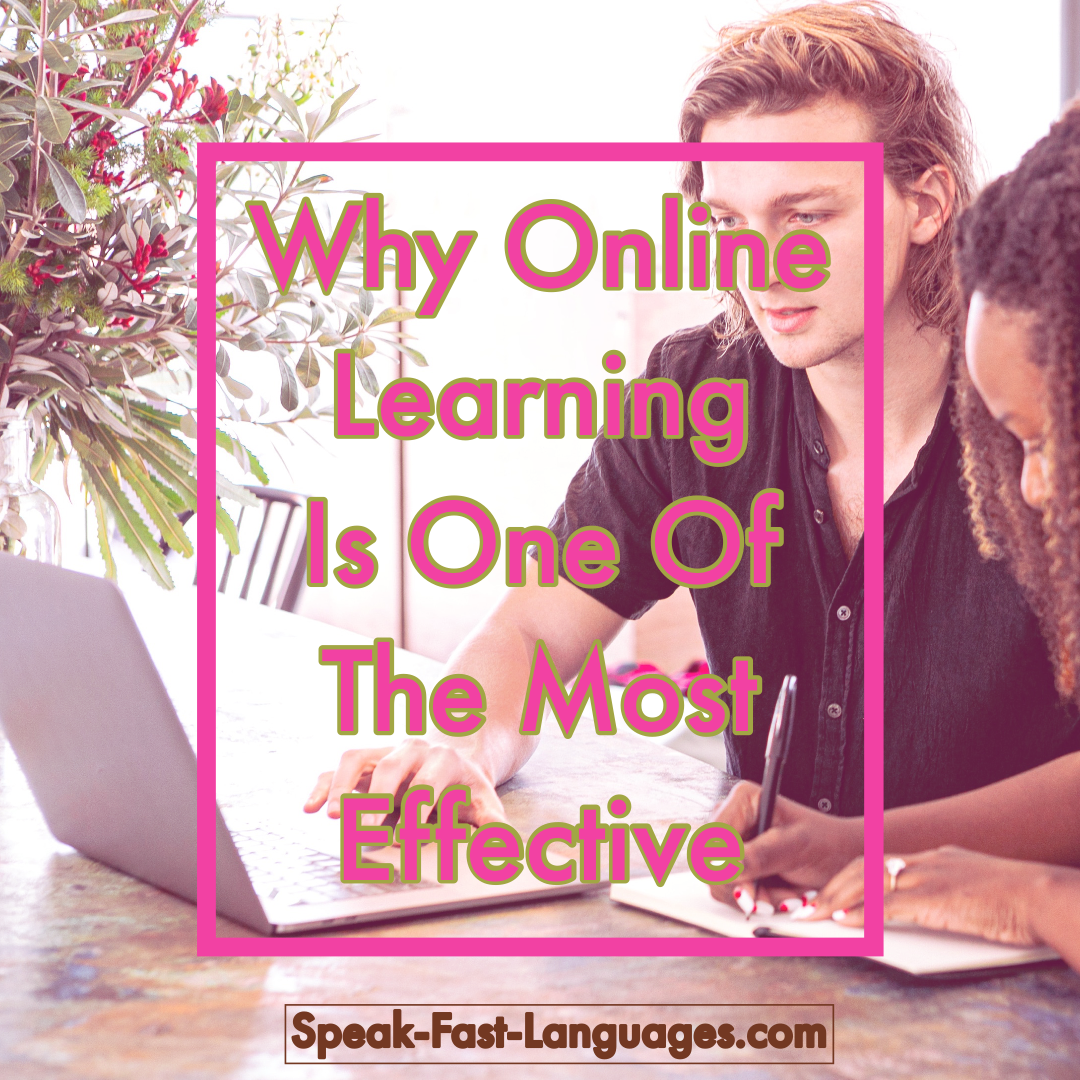 Let me tell you that online language learning is the solution and allow me to inform you why.
Flexibility
Online learning allows you to have your lessons around your busy schedule. You do not need to change your meetings or appointments to suit a rigid timetable at a college where you also must accommodate time for transport to and back to the office or your home. With online learning, one hour is truly one hour. Once finished you can carry on with your day. Flexibility will be the key to achieving your goal sooner.
You study from anywhere.
Your office, living room, bedroom, or a café, converts instantly in your private classroom. You are in a comfortable and relaxed learning environment that makes you more receptive to the new concepts that you are introduced to. Eliminating stress and anxiety are paramount for language learning success.
Eliminating stress and anxiety are paramount for language learning success.

You are motivated.
To learn effectively you need to be consistent and being able to adapt your language classes to your schedule will eliminate the excuses of lack of time. In addition, you will be highly motivated when seeing the results of your hard work. This is called intrinsic motivation: you are not doing it because of external pressure, but because this activity produces in you a sense of accomplishment and satisfaction. You are fulfilling your own ambitions and aspirations.
Becoming bilingual or multilingual has its health advantages.
People who speak more than one language are more discerning and possess a more analytical mind that permits then to tackle problems more efficiently by finding more viable solutions.
More available resources.
Thanks to the world wide web, you will have more available resources at the tip of your hand, usually native materials curated for your benefits: Apps, games etc. Your teacher will most certainly be a native speaker – independently of the language you are studying- who will help you through accent and pronunciation. You will also learn from them common uses and expressions as well as having a glimpse of their culture.
The lessons are varied, personalised and more enjoyable. This is definitely an advantage over the traditional classroom environment where a personalised attention is almost impossible.
You will also have the opportunity of daily practice-if you wish- with people from all over the world: native or advanced speakers of the language of your choice. You will find language exchange groups, forums, to practice speaking and writing as well as accountability partners so that you do not fall off the wagon.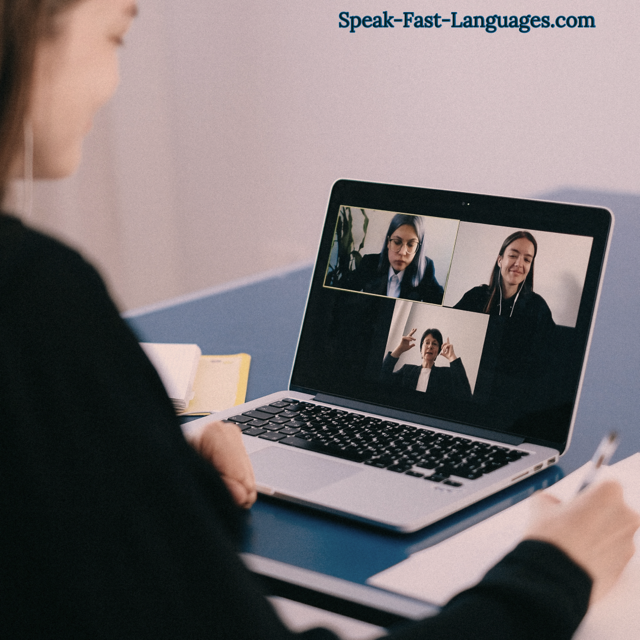 You will also have daily practice with people from all over the world.

Thanks to technology, the world is at your fingertips, and you can access whatever information you desire videos, films, series, podcasts, e-books in every language during your down-time.
The same applies to your children. They might be interested in a more niche language that is not offered in their school, and still be able to study it online outside their school's schedule. The classes can be whenever it suits them: late afternoon, in the evenings, or during the weekends. They can study at their own pace and not fearing being left behind or ridiculed by their peers. They can also go as fast as they are capable of.
As explained, online language classes have enormous advantages, and these are just a few. Learning a language online is an effective way of reaching your goals and succeed in life and business.
Interested in learning French, Spanish, Italian or ESL online? Click on the link.