The benefit of coaching- be it one on one or group coaching- is invaluable. It helps you clarify your goals, improve your mindset, incorporate language learning as an integral part of your life, build motivation and keep motivated but, most importantly it helps you learn how to learn effectively so that you can succeed at using your new language adequately.
There are tools used by the coach that can help coachees have a better understanding of themselves and what is required to succeed. These are called coaching tools.
What are coaching tools exactly?
These are forms, worksheets, or exercises given to clients to help them learn something new about themselves and consequently act accordingly. Each of them covers specific aspect of the coaching journey and covers a particular topic that is in accordance with the client's current situation. Therefore, coachees can see things differently, learn, and make the pertinent changes in their lives and study.
No need to highlight that they are obviously a supplement to the coaching relationship between client and coach.
The coaching resources are varied.
They can be:
A workbook about a specific topic.
For example, in my course "Build your language learning pan for success" the students receive a workbook that helps them through all the points they have to think about to carve the perfect study plan for themselves that will allow them to learn the language of their choice adequately.
The topics of this workshop are helping coachees to have a clear vision of what their language goals are:
Learn to set deadlines
Identify the hurdles that they will have to overcome.
Identify skills, abilities, and resources necessary.
Identify their support network
Make a list of what is required to achieve their language goals.
Program at least one language activity a day.
Find ways to become self-disciplined
Visualise their language goals.
And this workbook takes them by the hand, asking the right questions and giving them the right information so that they can build that plan.
You might not be handed over the whole workbook during the coaching session, but you will eventually receive what is relevant to your current situation and areas in need of improvement.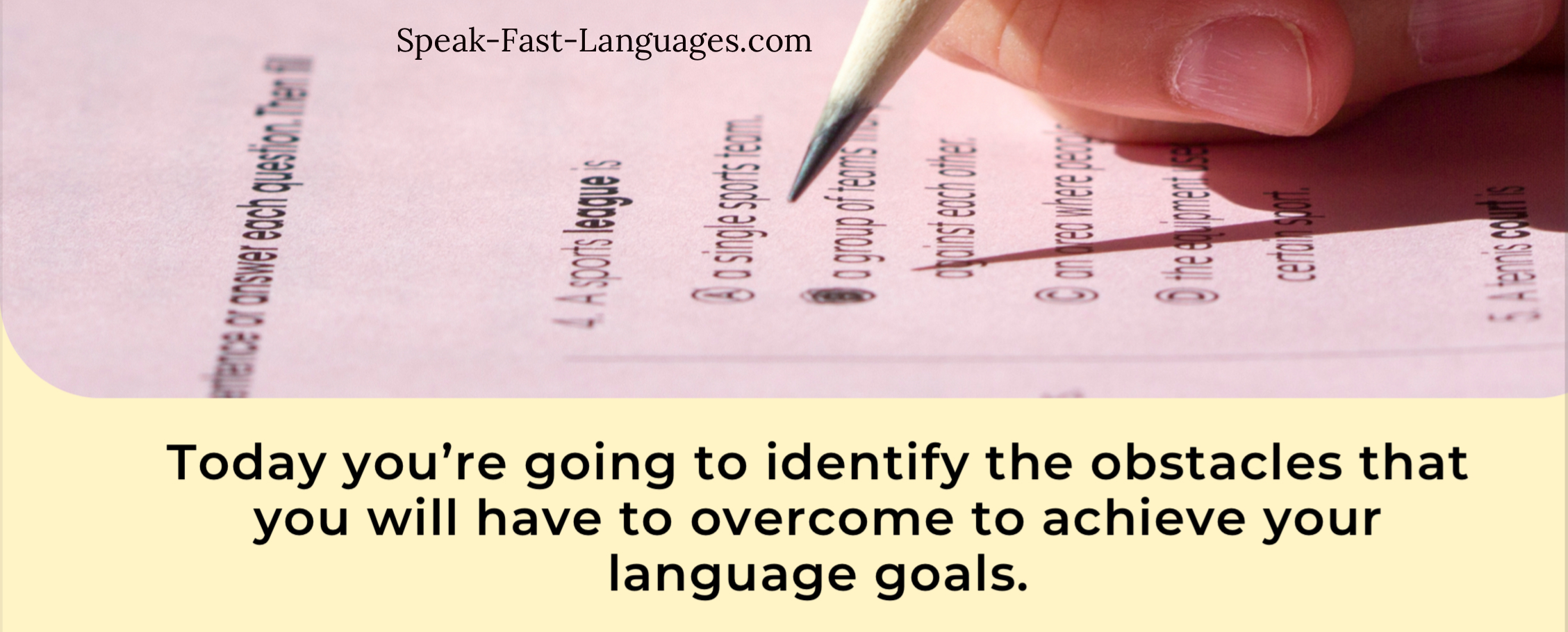 You will certainly have quite a few questions to guide you in your path of discovery. These are always to awaken the dormant awareness within you, to help you draw out the adequate solutions to your predicament.
You will be encouraged to keep a language journal where you will write your monthly and weekly goals, new vocabulary learned, new grammar patterns, and other useful information necessary for your study as well as deadlines for accomplishing your programmed tasks.
These are to inspire, inform, raise awareness, and help you solve specific problems.For example, if you struggle in prioritising your tasks, you might be handed out the Eisenhower matrix to help you decide what is important and urgent.
Personality and Psychological assessment.
For instance, if your problem is procrastination, you might be given an assessment to determine what type of procrastinator you are.
To keep you focus, find balance, and go deeper in your self-awareness journey.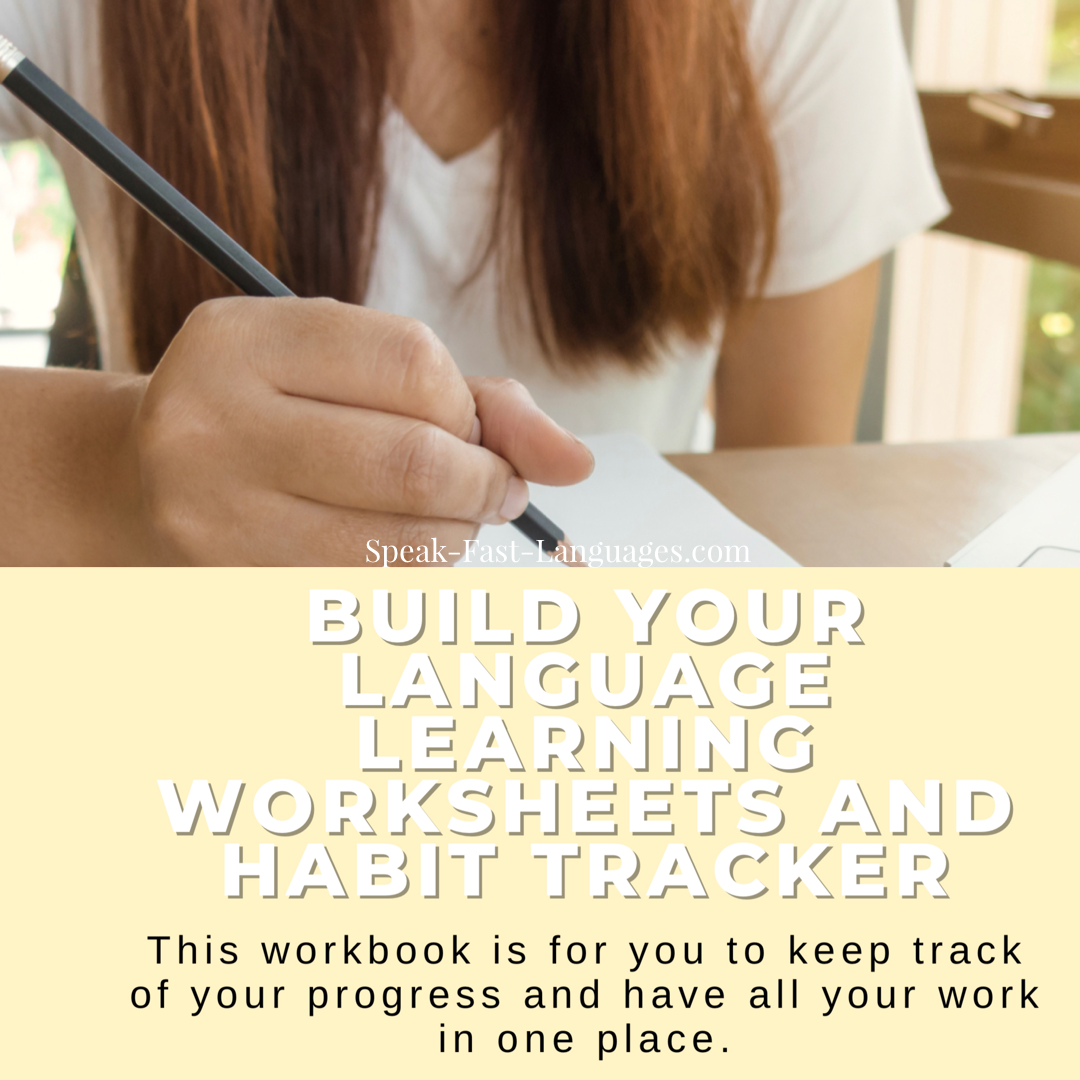 Any activity that is deemed to help.
To teach you something and help you learn a new skill.
To keep you engaged and in a coaching mind-frame between sessions. It is proven that people learn best by doing and writing things down and it also help the new acquired behaviour stick more.
For instance, you might be given a habit tracker sheet to create extra accountability.
Your coach might insist that your goals should always be smart Paying attention to the measurable side of them. This is essential if you want to track your progress. For goals that are not tangible, you will have to score out of 10 where you start and periodically reassess your current score. This will help keep your motivation going.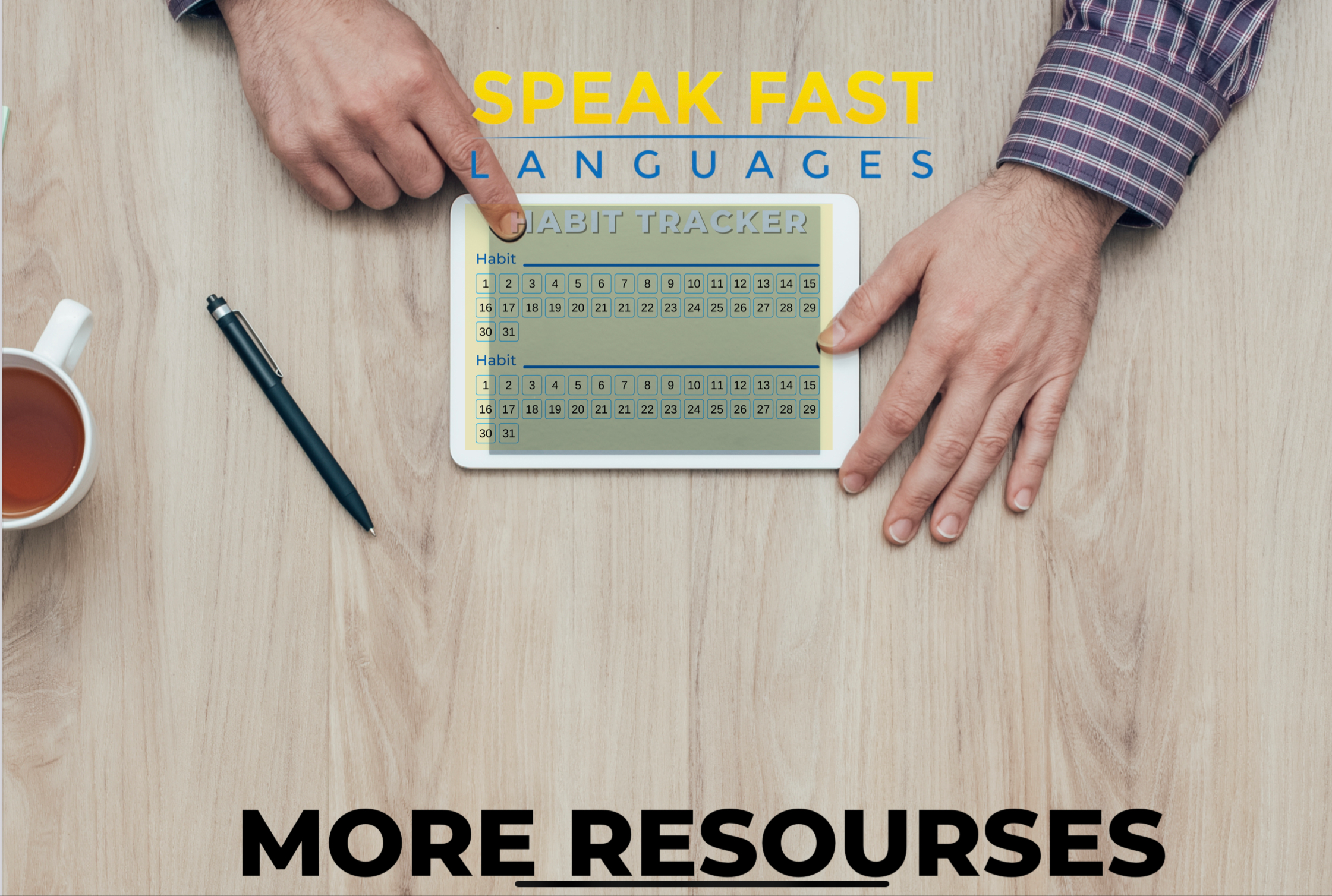 To reframe your limiting beliefs.
Your coach will ask you questions to allow you to see a problem or a situation under a new perspective. It is a powerful coaching tool to shake people limiting ways of thinking. To do so, coaching questions do a perfect job allowing the coachee to see what is currently viewed as a problem, as an opportunity for growth.
To conclude, coaching tools are varied. They include exercises, worksheets, workbooks, templates, activities, materials, and resources that the coach uses with their clients.

They help the coachees move forward and achieve their goals of learning a language.
Clients love completing them because they usually feel more engaged in the process, and they work perfectly as homework assignments.
If you want to build a robust language learning plan grab this WORKBOOk.