Every Sunday, I block out 30 to 45 minutes to plan what I will study during the week. It is now a well-established habit that has helped me advance -in the knowledge of the language I am learning -much faster.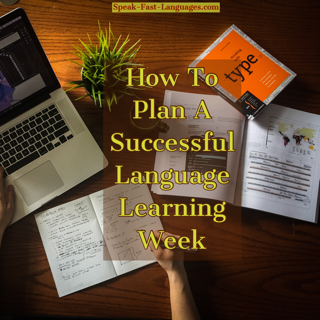 "There are dreamers and there are planners; the planners make their dream come true" Edwin Louis Cole.
There is a lot of truth in this quote. You may wish to speak Korean one day, but if you do not plan and set your intentions, goals, and tasks on paper this might never happen. When you plan and schedule a task there is a lot of "magic" happening in your brain. Somehow this intention becomes tangible, doable.
Here are a few things you should consider when planning your weekly language tasks.
Break your big scary goals into habit goals.
These are small changes in your approach to language learning that will help you remain consistent. Here is an example:
Achievement goal: pass the B2 assessment for Romanian at the end of 2021.
Habit goal: do a language activity related to the practice of Romanian every day.
This shift is less intimidating, and it is also easier for you to track your daily progress.
Plan for simple, specific and achievable activities like watching a TV program in the language you are studying, write a paragraph about how your day went in your journal, or memorise 10 new vocabulary phrases. Rome was not built in one day, but you need to remain consistent if you want to see results.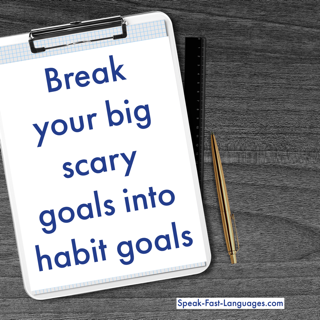 Insert these goals in your diary.

Once you've chosen your activities, it is important that you allocate a time for them in your diary. Be realistic and do not try to cram too many or you will fail at doing them.
The important here is to establish success habits, therefore do not program too many tasks at once and always take breaks in between them. You will see how gratifying it will feel when you tick them off your to-do list. If you are unable to finish them all, get rid of the blame mentality and just reprogram them for the following week.
Create the habit of studying every day.
Short intervals of learning consistently are much more beneficial if you want to progress. You are therefore creating a habit that will be difficult to break. Be in contact with the language daily.
Combine your hobbies and enjoyable activities with your new language. For example, if you enjoy knitting and crochet, find patterns in the foreign language, or watch TV series or the news, read books and magazines. The aim is to get your ears familiarised with the language and your brain engaged with it.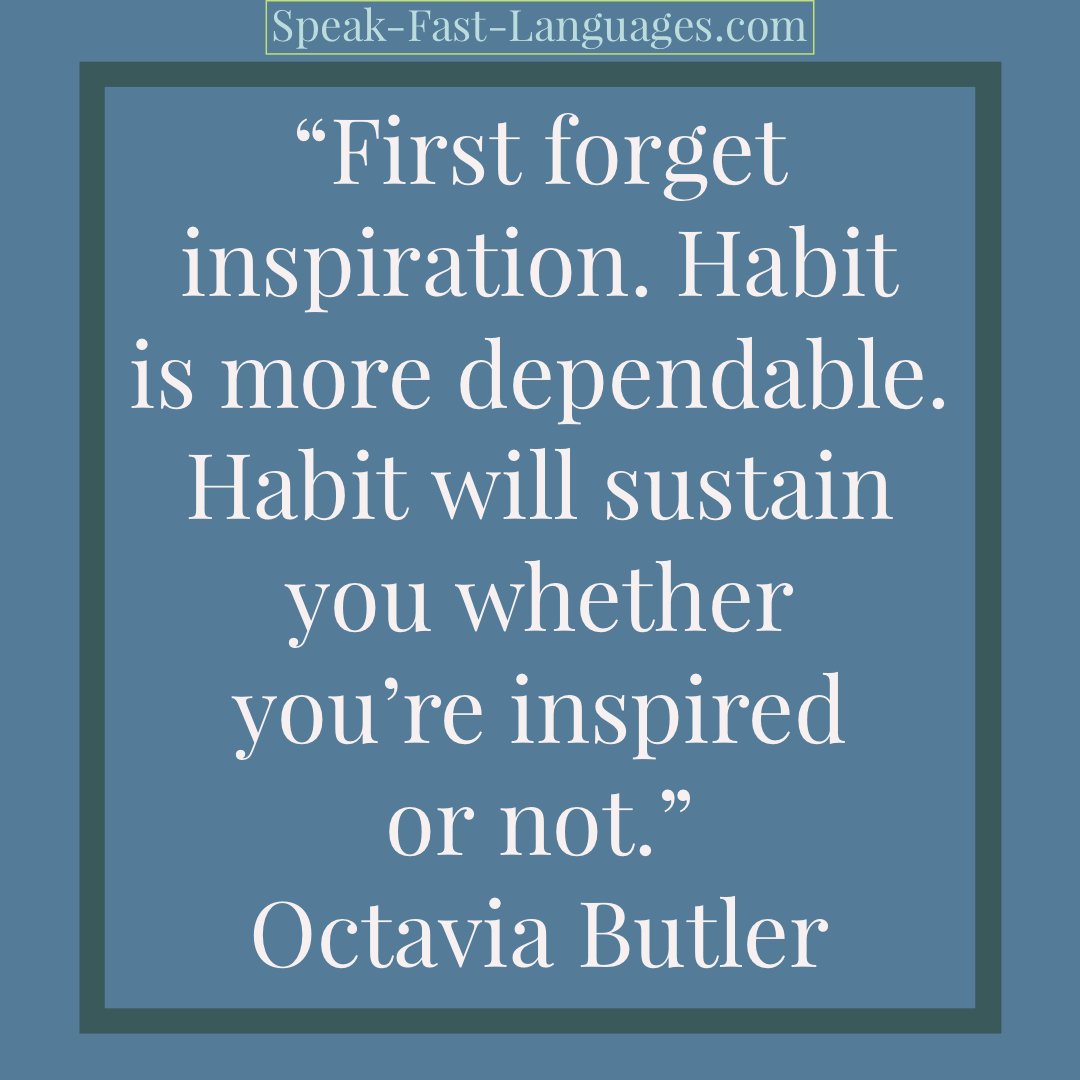 Establish a reward system.
Write down how you will reward yourself at the end of the week.
Find incentives, for example if you carry on with your language routine five days a week, give yourself a reward: a bubble bath, a night out with friends, going to the movies (out of confinement), whatever makes you feel good and it does not have to cost the world.
If you fail to commit, there is no need to be tough with yourself, jump back into the wagon and carry on.
Include longer speaking sessions.
Have speaking sessions with a tutor. These last one hour, and in a one-on-one meeting, you are fully engaged interacting completely with the language. These sessions are highly rewarding because you are learning from a native speaker and getting used to understanding him/her as well as using your knowledge to speak. It is an intensive learning experience, and you get to be aware of your mistakes as they are corrected.
When hiring a tutor is out of the question, a good alternative could be listening to a longer audio and making a summary of what you understood as well as writing down all new vocabulary and phrases for revision and memorisation in another session.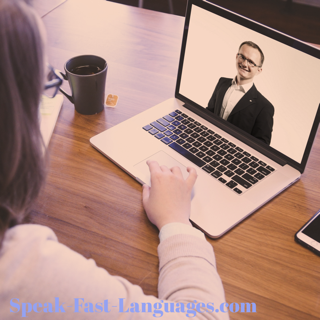 Create a language habit.
Bear in mind that you are building a habit, and this is not made overnight. It takes time. You ought to be consistent and it is the only way to implant this in your brain so that it becomes an established part of your daily life. Most importantly you will be improving with time.
I find this weekly planning practice extremely useful, because in my case if it is not scheduled in my diary, it does not exist, and learning might be pulled aside in favour of more pressing commitments. Why don't you try and see the results for yourself, but please do share them with me.