You have succeeded at making your language study plan. Now you need to breathe life into it. And a good language study planner will help you do it.
A good planner will be a valuable aid in helping you take concrete steps in your language learning journey especially if you are an independent learner, but it is also valuable if you are taking a formal college or university course.
Its best attribute is that you can use it no matter your level of competence in the language.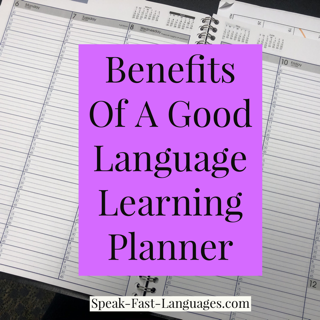 A language planner helps you achieve various goals:
✔It keeps you motivated.
This is maybe the most important because it provides structure to your learning. There should be a dedicated section for your goals: yearly, monthly, and weekly goals. You can then set them by implementing the SMARTER goal system.
Specific. You should identify exactly what it is you want to do.
Measurable. This will allow you to establish markers and milestones to keep you focused and on track to accomplishing your goal.
Actionable. You should use an action verb when you write your goal down. This will prompt you into action every time you review it.
Risky. Your goals should stretch you and cause you to rise to the challenge to accomplish them. Don't set easy goals that play it too safe and keep you from growing.
Timebound. You must include a deadline, frequency, or time-trigger in every goal you write.
Exciting. Find a way to connect your goal to what is personally motivating to you. It should be compelling.
Relevant. Each goal should be relevant to your season of life, your values, and your other goals.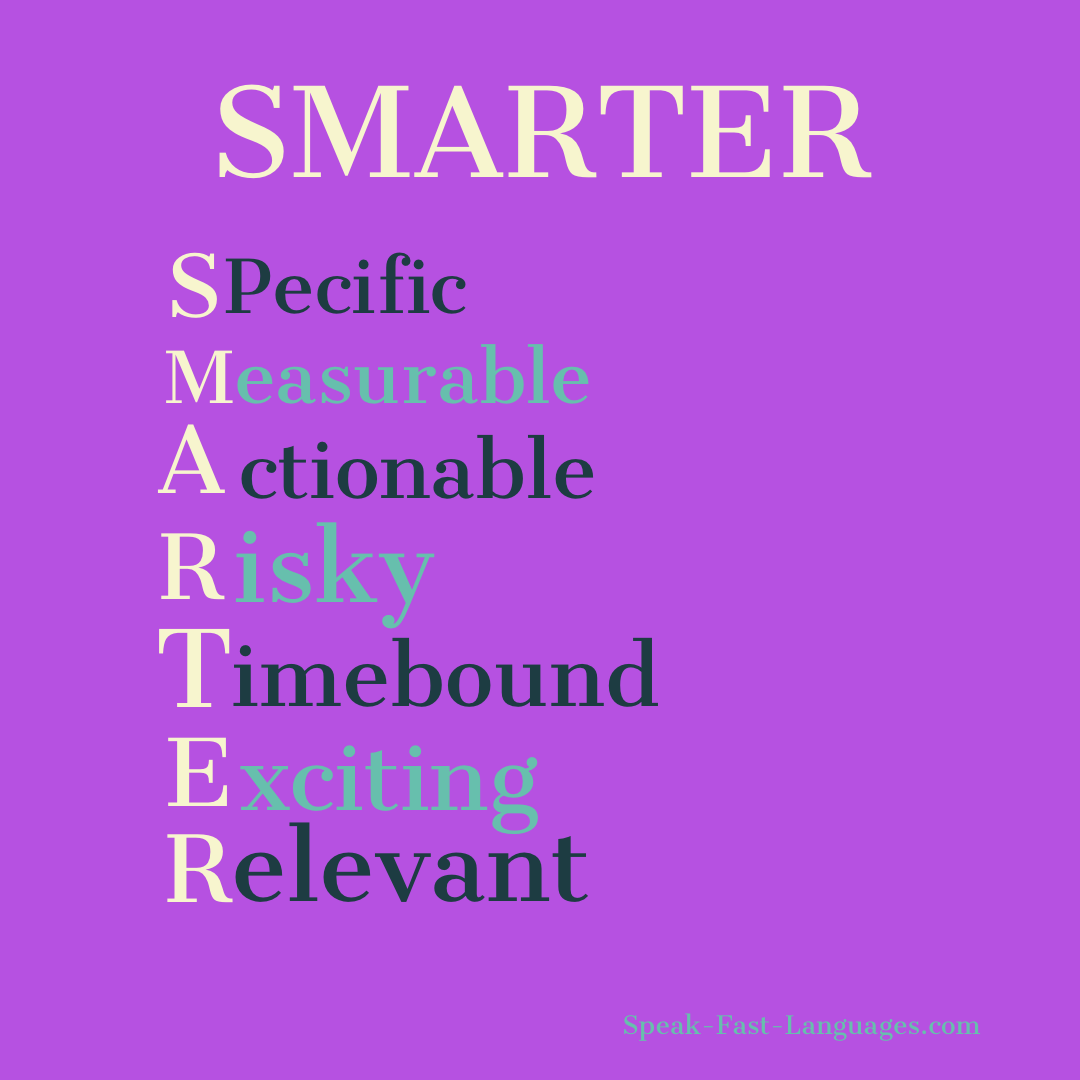 These will help you maintain the course while keeping you focused in making your short-term, mid-term and long-term goals a reality.
✔It helps you document your progress.
It should also include a goal-progress tracker to allow you to see your improvements.
✔It keeps you more organised
You should have a section for vocabulary where you will write the new words you come across with during your study, as well as a place to write their definitions and sample sentences that go with it.
Also, another section for grammar where you can write relevant or difficult rules to memorise as well as grammar exception, always with some sentences to illustrate.
A third section for verb tenses with example tenses is highly recommended.
Another section for note taking. Note taking improves your comprehension and boosts your attention.
There is a way of note taking called the Cornell note-taking system.
Traditionally, the Cornell notes are made of three sections. The main section which is around 6" is the note-taking column. On the margin of 2 ½" is the cue column. In this section students write questions down to summarise large chunks of information.
There is a third section at the bottom of the page - 2" high – where the student summarises the notes on that page.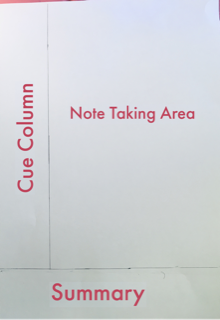 It is an excellent note taking system used by millions of language learners. If you wish to learn more click here.
Your study planner should also include another section to annotate your resource list like textbooks, Apps, YouTube channels, and ways to rate them as well as a section reserved for your do-it -later list. These will be topics, grammar rules, vocabulary etc that you want to investigate further down the line.
It goes without saying that the daily activity section is utterly important. There you should write down your morning, afternoon and evening language activities and schedule your three main activities for the day that will allow you to get closer to your goal.
Your habit tracker section should allow you to register these main activities: vocabulary revision, textbook and Apps usage, YouTube channels visited, TV shows and movies watched, podcasts you have listened to in your target language.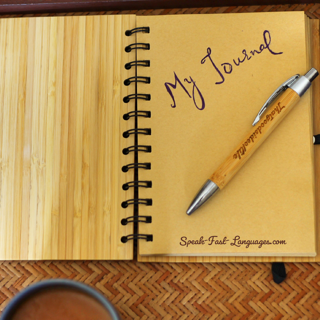 Your planner should also include a section which allows you to journaling daily in the language you are learning and a section for weekly overview of how your language study went and how you can improve for the week ahead.
There are enough language learning planners out there, there might not be as complete but if none of them convince you, you can always make your own. Trust me it is not that hard. Whichever way you go, bear in mind that having a language learning planner will be highly beneficial, and help you reach your goal of learning this new language in the end.
If you want a head start download my language journal.