A language becomes global when it develops a special role that is recognised in every country where that language is spoken; but also, it should be accepted by other countries around the world willing to give that language a place in their communities.
Does English fit the description?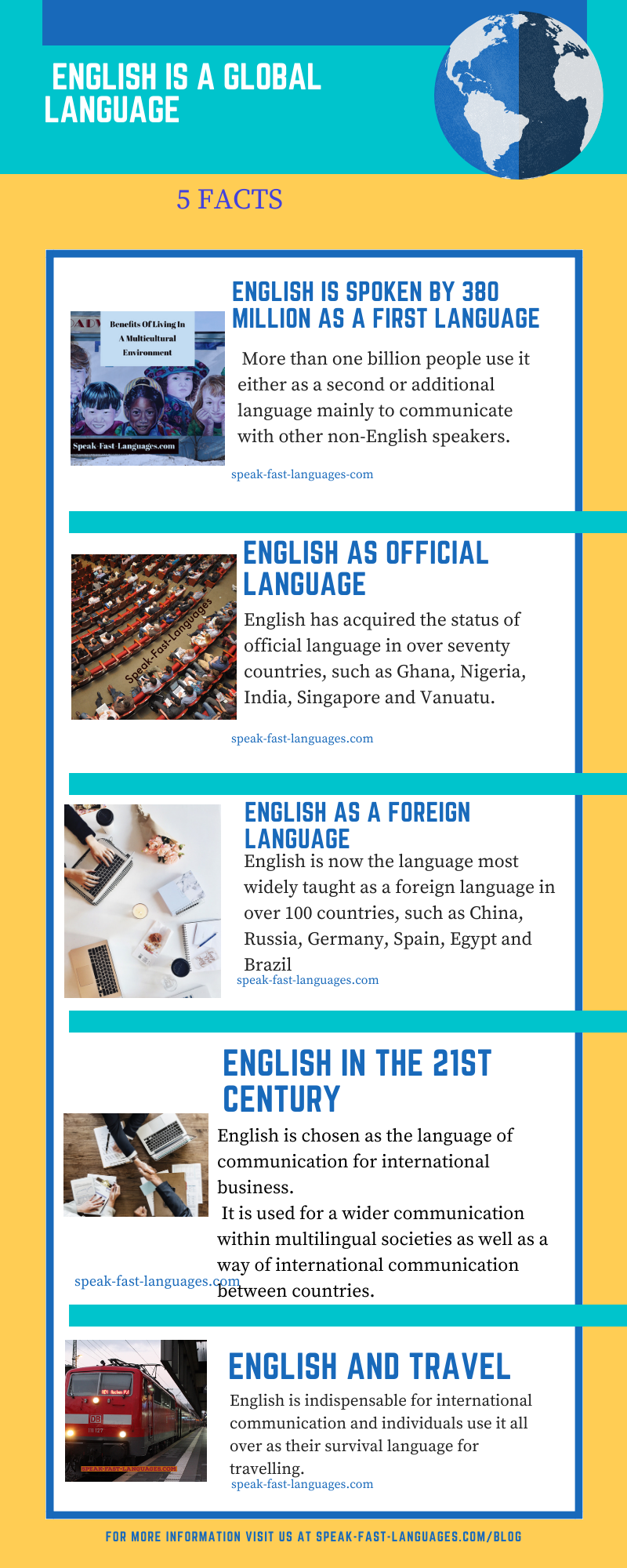 With the surge of globalisation, and the growth of exchanges in the international market a common way of communication was necessary to facilitate multiple connections between parties and English was chosen as"the" language to bridge the gap.

Click on the picture to listen to the rest of the arguments that make English an international language.
English is without doubt the lingua franca. It is indispensable for international communication and individuals use it all over as their survival language for travelling.
what do you think?
If you want to work on your English Speaking Skills Register to our Online English Conversation Practice.