Language learning strategies are the processes and act used by language learners to help them to learn or utilise a language effectively.
In 1990 O'Malley and Chamot developed a classification of three types of language learning strategies. On the other hand, Rebecca Oxford came with a more detailed classification but both group talked about the metacognitive strategies in language learning.
What do they mean when talking about metacognitive strategies? In lay terms it is simply thinking about or have some knowledge of the learning process, planning for learning, monitoring evaluation while it's taking place, self-evaluation of learning after the task has been completed.
The questions that arose are:
1- How to incorporate language learning strategies ?
2- Can Learners benefit from it?
We know too well that when we start learning a language we are highly motivated. We might register to a course where we study with others, a one to one tutoring class, an online course or we decide to go solo. In any instance, we buy a course book, grammar and conjugation books without having a real insight of the work and dedication required. As the weeks go on, we feel overwhelmed, we get frustrated, we loose confidence and more than likely we abandon our journey.
is that you? I've been in your shoes. It happens because of lack of direction. You're all over the place collecting books, e-courses, you're subscribed to infinite Youtube language channels and podcasts that you hardly ever listen to because you're busy.
This is where metacognitive strategies play an important role.
In the above definition there are three main categories:
1- Thinking about the learning process

* Think about what motivated you to take the decision to learn a language. Have a clear idea of the outcome you're expecting. This will help you when you encounter obstacles in your path.
* Choose how you're going to learn. Are you going to attend a class? or enrol on an online course? or buy learning materials and learn on your own?
choose the method you're most at ease with. Some people need peer pressure to give their best. some other are more independent and prefer to work from the comfort of their bedroom. It's entirely up to you.
* How are you going to integrate activities in your life? Are you going to find a language buddy in person or online to practice ? Are you going to use spaced-repetition software to memorise new vocabulary?
2- Planning for learning

Yes, motivation is important but as we described it is not enough to keep you on track. You need to take away all uncertainty, You need to plan.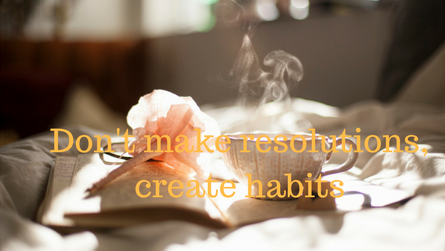 Find time.
* You have a busy work, family and social life. You need to start finding slots where you can insert a language activity.
*You must go through your calendar and blank out daily 15-30 minutes.
* Find where the "dead times" are ( non-productive moments: commute, TV email checking, social media browsing)
Be consistent

* Language learning is not a sprint it is a marathon.
*You need time for daily practices.
Don't get distracted

* Choose your learning materials carefully
*stick to them once chosen. Like racing horses put on your blinders. They were designed to keep the horses focus on the goal ahead rather than being distracted by objects in their peripheral vision. The constant search for the " best " material will only take you off course.
If you want to get to your finish line ( your dream) you have to commit to a straight line. It's the only way to break the cycle of excitement and failure.
Set yourself long-term and short-term goals

They are both necessary.
* long-term goals give you direction. These will keep you committed to reach the finish line we talked earlier.
* The short-term goals are more tangible. They will help you go forward on a daily basis. They are quick wins which will boost your confidence and catapult you towards achievement and success.

3- Self-evaluation
* Evaluate your attainment by comparing your achievements with your objectives.
* Self-evaluation will gauge your performance in your target language and ponder your general language progress or in any of the four skills: listening, speaking, reading, writing,
* Self-assessment can highly motivate you because success brings confidence.
* It gives you feedback on your learning strategies, your learning methods and learning materials.
* This feedback can help you evaluate your approach to language learning in general.
* Keep a journal where you write down your goals, strategies and achievements to identify clearly where you need improvements and support in your language progress.
* Assess the four skills: listening, speaking, reading, writing. Review your strengths and weaknesses.
If you had any doubts about the practical implementation of metacognitive strategies in language learning you can see that it plays a key role in our approach to effective language learning.
------------------------------------------------------------------------------------------------------------------

DOWNLOAD Metacognitive Strategies(MS) in your daily learning routine. Cheat Sheet
---------------------------------------------------------------=-------------------------------------------------

Why don't you assess your level in the language you're currently learning? Feel free to post your results in the comments below.